COMMON NETWORK DEVICES
COMMON NETWORK DEVICES; Routers are the brain of a networking system. The router literally routes and prioritise data between nodes. In a modern home, everything being used from PC to security cameras and smart home devices. Routers prioritises both wired and wireless connections allowing you to connect to variety of devices.
HOME PLUGS/POWERLINE ADAPTORS
These devises utilises your homes electrical wiring as the cabling for your network. Turning any electrical socket into a potential connection point for internet connectivity or networking
BRIDGES/ACCESS POINTS
Bridges and Access Points essentially extend the range of a wifi connection with some units having an inbuilt Ethernet port built in allowing older non wireless devices access to your high speed networking
Wired/Wireless Network Adaptor
Need to connect your laptop or pc to the home/internet network? You need a wired or wireless network adaptor. Most of the pc have a wired adaptor but will likely need a wireless one. Most of the gaming laptops have the both options. The adaptor comes in two form; external and internal with external models connecting through the USB
Network Switch
When you run out of Ethernet connections on your router, network use can be used to expand the amount of devices you can connect to your network.
Network Standards
There are diverse network standards so we gave included them below in an easy to understand list. This will help you to understand the right gadget for you when making a purchase and why certain standards are better than others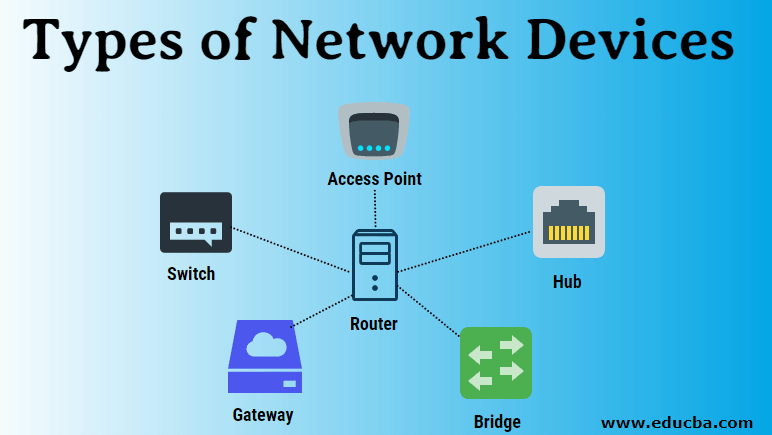 WIFI – WIRELESS CONNECTION
802.11: Supporting a maximum bandwidth of only 2Mbps on the 2.4 GHz band. Due to the unregulated frequency, equipment using this standard can incur a lot of interference from household appliances such cordless phones and microwaves.
802.11b: Utilises 2.4 Ghz frequency but hits a much higher bandwidth of 11Mbps. Devices using this standard low cost and not designed for performance use due to potential interference and low speed. The upside to the frequency is that the signal is not easily obstructed and has a great range.
802.11a: Created at the same time as the 802.11b variant but due to its higher cost and shorter signal range it was generally utilised on business grade equipment. Supporting bandwidth upto 54Mbps and operating around the 5GHz regulated band meaning much less interference but poor penetrating performance. Due to the different bands utilised 802.11a/b are incompatible. To overcome this some manufacturer's offer a hybrid allowing the use of one or the other depending on what devices were connected
802.11g: Very similar to the 802.11b standard and additionally backwards compatible with it but operating at a much faster 54Mbps. This means 802.11g has a great signal range, it's not easily obstructed and performs well. The downside – Appliances may interfere due to its operation on the 2.4 GHz band
802.11n: Known as Wireless N, 802.11n was designed to improve on 802.11g standard. Utilising multiple antennas (MIMO) instead of one and providing upto 300Mbps of network bandwidth. It offers amazing speed, great signal range and is resistant to external interference. The only downside is that it may interfere with nearby 802.11b/g networks due to its use of multiple antennas
802.11ac: Backwards compatible with 802.11b/g/n and utilising dual band technologies, allowing simultaneous connections to both 2.4GHz and 5 GHz bands. This is the current best wireless standard and offers a bandwidth of upto 1300Mbps on the 5Ghz band and upto 450 Mbps on the 2.4Ghz
ETHERNET CABLE STANDARDS
| | | | |
| --- | --- | --- | --- |
| | CABLE TYPES | MAX DATA TRANSMISSION SPEED | MAX BANDWIDTH |
| Cat 5e | UTP | 1000 mbps | 100MHz |
| Cat 6 | UTP/STP | 1000 Mbps | 250MHz |
| Cat 6A | STP | 10,000 | 500MHz |
| Cat 7 | SSTP | 10,000 | 600MHz |
Gateway
Gateways normally work at the Transport and Session layers of the OSI model. At the Transport layer and above, there are numerous protocols and standards from different vendors; gateways are used to deal with them. Gateways perform all of the functions of routers and more. In fact, a router with added translation functionality is a gateway. The function that does the translation between different network technologies is called a protocol converter.
Access Point
While an access point (AP) can technically involve either a wired or wireless connection, it commonly means a wireless device. An AP works at the second OSI layer, the Data Link layer, and it can operate either as a bridge connecting a standard wired network to wireless devices or as a router passing data transmissions
KSh

550.00 –

KSh

1,500.00 Exc. Tax